The BTR sector is now firmly in the 'development phase', with the focus having shifted towards construction of schemes and existing stock management including mobilisation of assets. The British Property Federation's (BPF) latest figures demonstrate this shift into the construction phase, estimating an impressive 25,665 units completed and 41,870 under construction. London has taken back the majority gain of BTR homes with approximately 67,117 in London and 64,738 in the regions, with schemes in the regions having outnumbered London in Q2 2018.
Recent BTR announcements worthy of mention include: TfL has shortlisted Grainger, Greystar and Argent Related as strategic partners to provide 3,000 BTR homes on 10 identified sites around the tube network; investor Barings Real Estate has teamed up with Glenbrook on a £57M PRS scheme in Cornbrook, Manchester with PC expected for October 2020; the JV between Muse Developments and the Canal and River Trust has agreed a £41M forward funding deal with Grainger for its first phase in Hale Wharf, Tottenham; and Cording has made its third investment in the BTR market with a £40M forward funding deal in Warrington; the 362 unit development being delivered by High Street Group follows Cording's £50M deal in Leicester with CODE, agreed in November.
The appetite for 'second tier' cities such as Glasgow, Leicester, Derby, Nottingham and well-connected large towns continues, with investors seeking to deploy capital in growing locations outside of the core major cities. Experience from other stabilised schemes is providing the confidence that security of income can still be achieved in less 'prime' areas and stronger yields are helping to improve viability in these locations. Investors are becoming more comfortable with investment pricing being much closer to hypothetical sales values which assists with viability. This is an important factor in making it possible for BTR to work in towns and cities with sales values of less than £300 psf.
The widening appetite for alternative Build to Rent products means that BTR Housing continues to grow appeal. Locations where there is availability of land yet close to a good level of amenity including schools and transport infrastructure, is important to attract the family demographic or those considering alternatives to city centre living. Houses are the next logical step for residents wanting more space and the flexibility and perks of living in a well-managed new house, without
the need to save for a deposit or mortgage.
The widening appetite for alternative Build to Rent products means that BTR Housing continues to grow appeal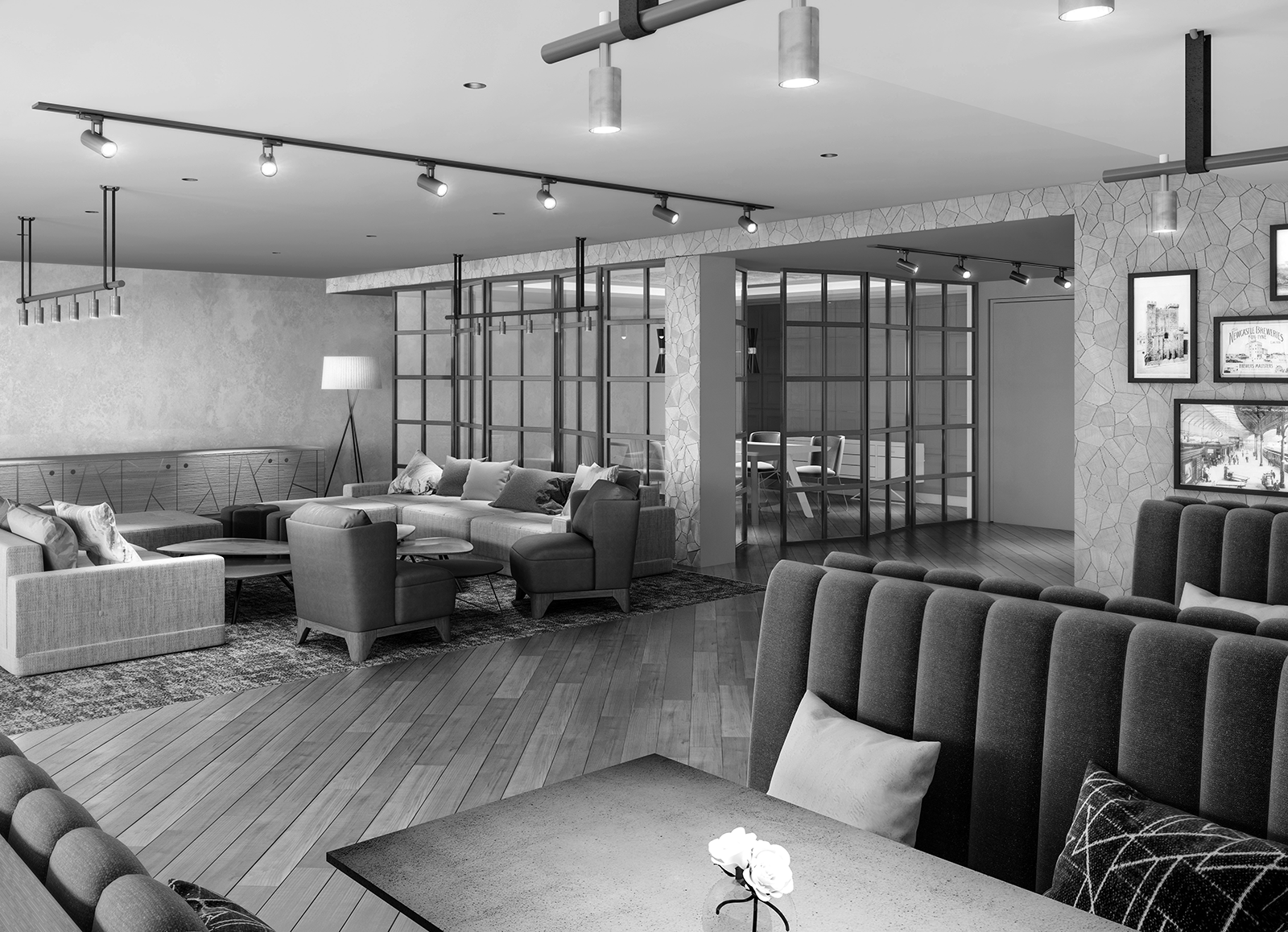 Yields remain strong for well-designed BTR stock in prime, practical locations; in London and strong South East locations, Net Initial Yields range between 3.25% to 4.00%, with a number of major regional centres at 4% to 4.5% NIY. Secondary locations are seeing Net Initial Yields closer to 4.75% to 5.25%. We are now seeing some incremental stabilised asset transactions, which are demonstrating potential further premiums to development funding yields.
Of note is Moorfield's newest BTR development, The Forge, located in Newcastle city centre, which opened its doors in October and is managed by Allsop Lettings and Management. Lettings have been very positive with over 52% of phase one units now occupied and rental targets exceeded. The release of phase two is anticipated for Q1 2019, with new reservations already underway. As the BTR market establishes itself further, the sector needs to continue to build on the data being gathered from stabilised schemes and adapt the customer service offering accordingly.