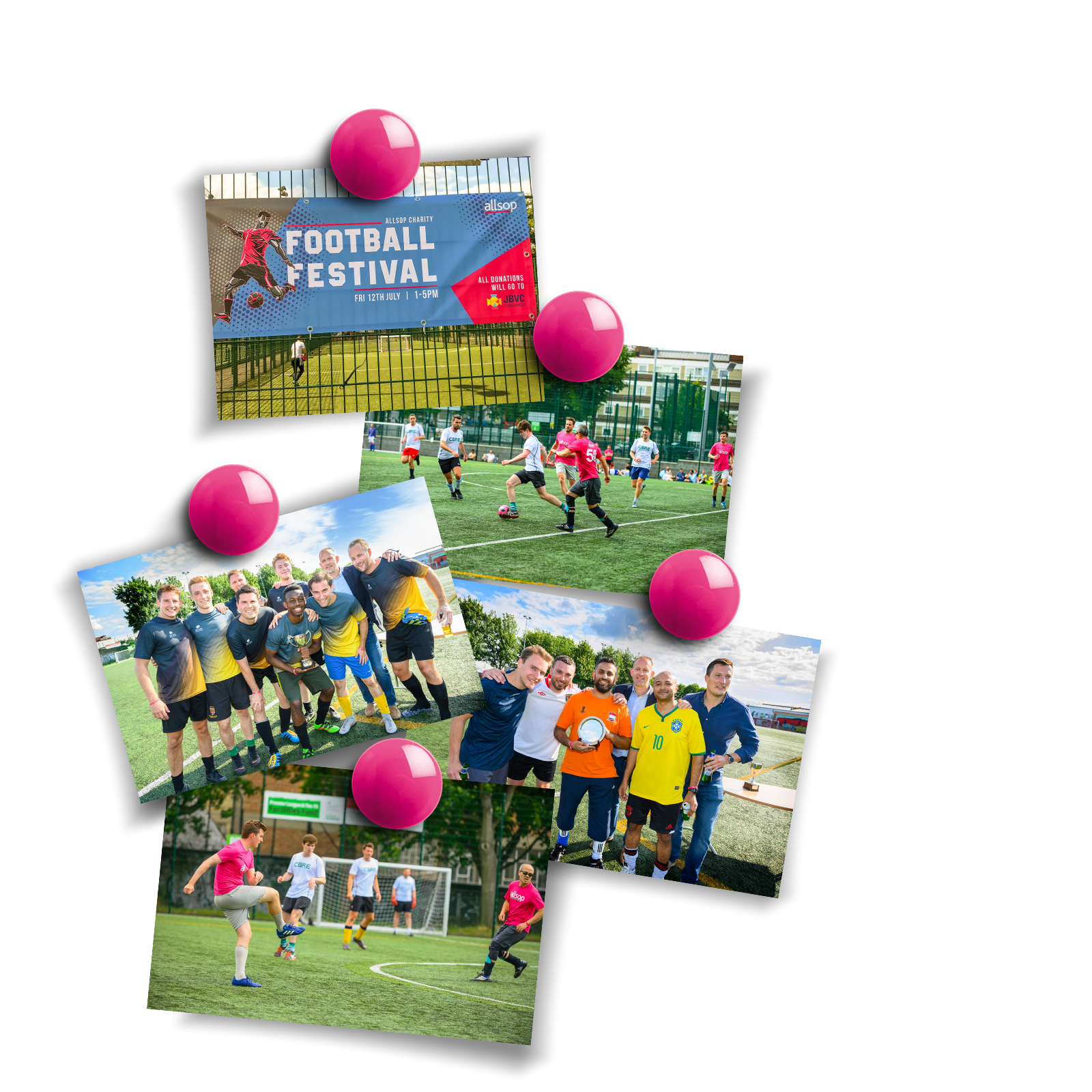 Allsop Football Festival
Congratulations to Aviva Investors who took home the Allsop Charity Football Festival trophy and to Workspace who won the plate. Huge thanks to Aviva, Workspace, CBRE Gi, Derwent, Telereal Trillium, Prideview, First Urban, M7, MHA and Create Design for a fantastic day of football and for helping us to raise £5,000 for JBVC Foundation.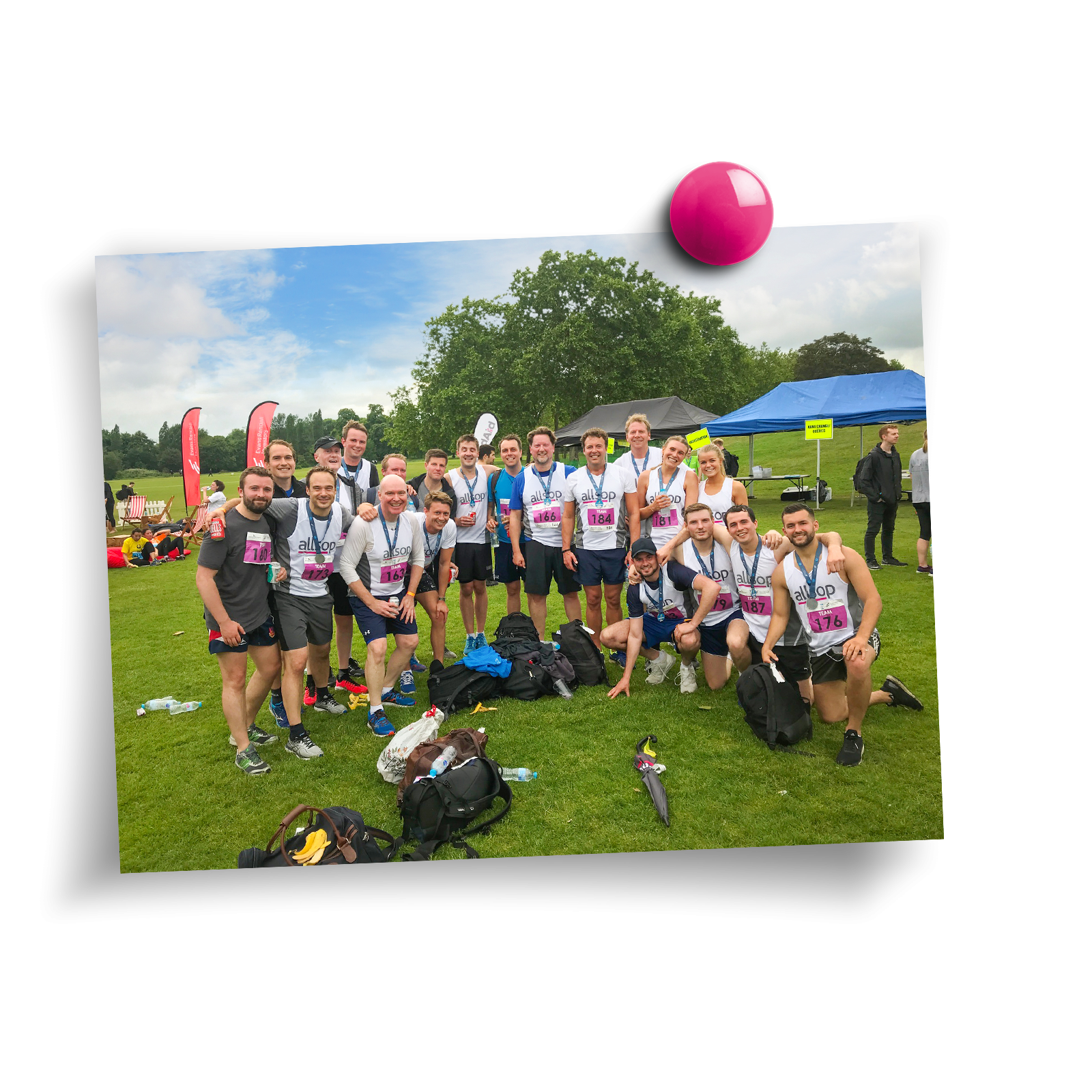 LandAid 10K Challenge
Well done to our Allsop runners who raised over £4,200.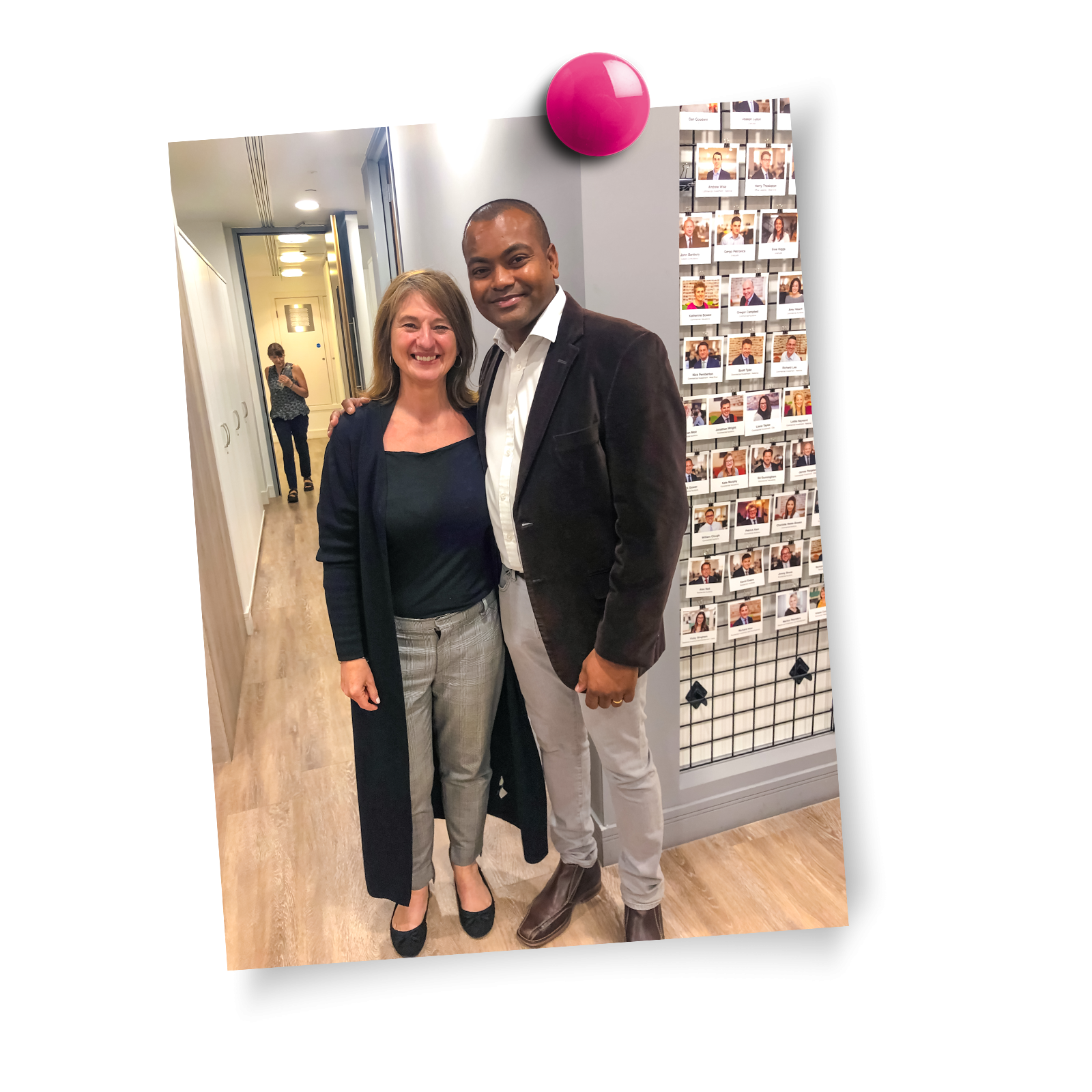 Allsop meets awesome hero
When real life military hero, Johnson Beharry VC, came to speak to us, the room filled with awe. The Iraq war veteran is founder of the JBVC Foundation which helps young people get out of gangs and into a better future. We have so far raised over£5,000 for our charity of the year.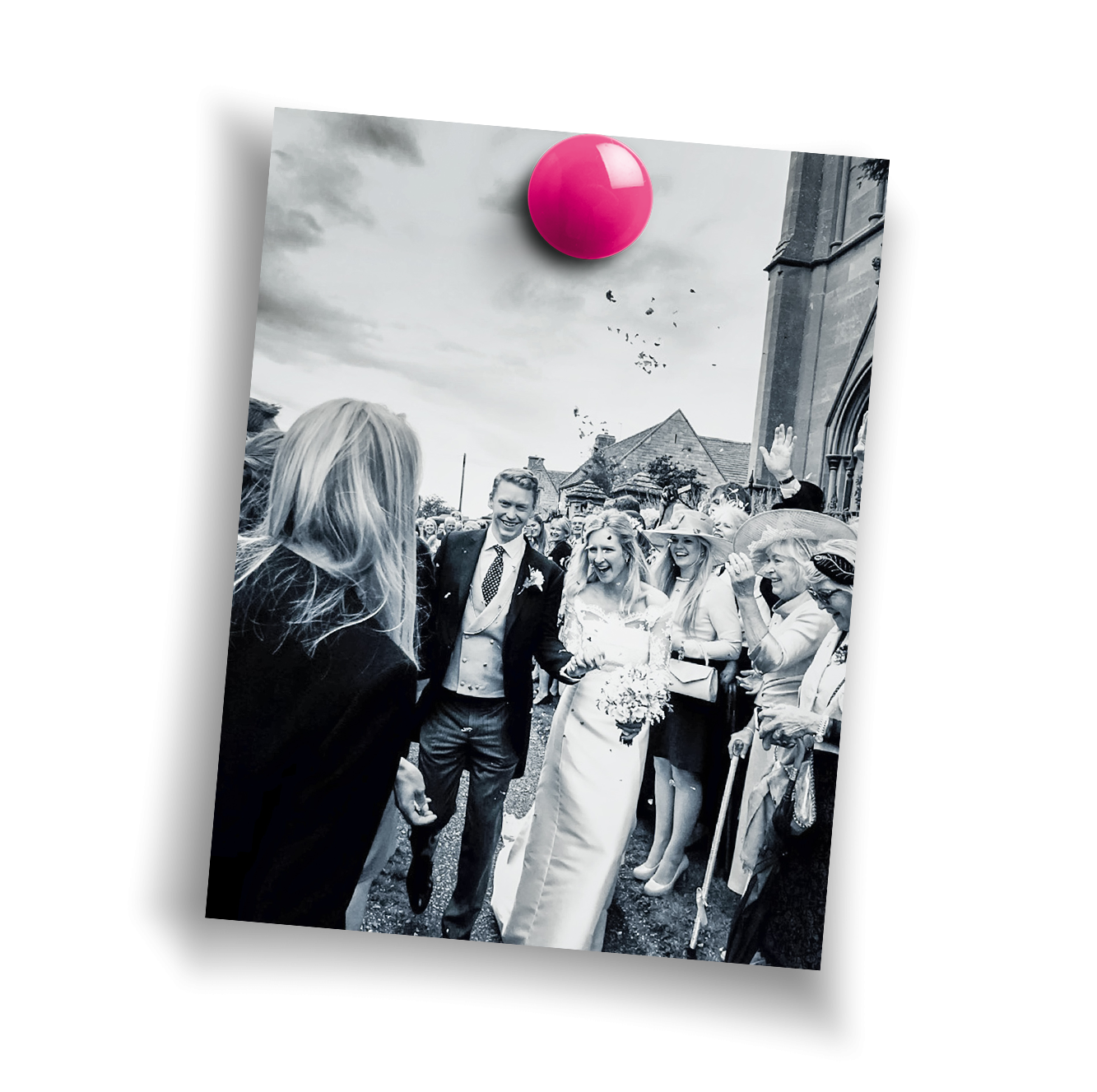 Weddings
Harry and Alice Theakston.
Babies
Tom Wright / Charlotte Sloan /Jenni Parlour and Lisa Scott.
Graduates
Ronnie Morgan on passing his APC.
Congratulations
Allsop Letting and Management celebrate their 20th Anniversary.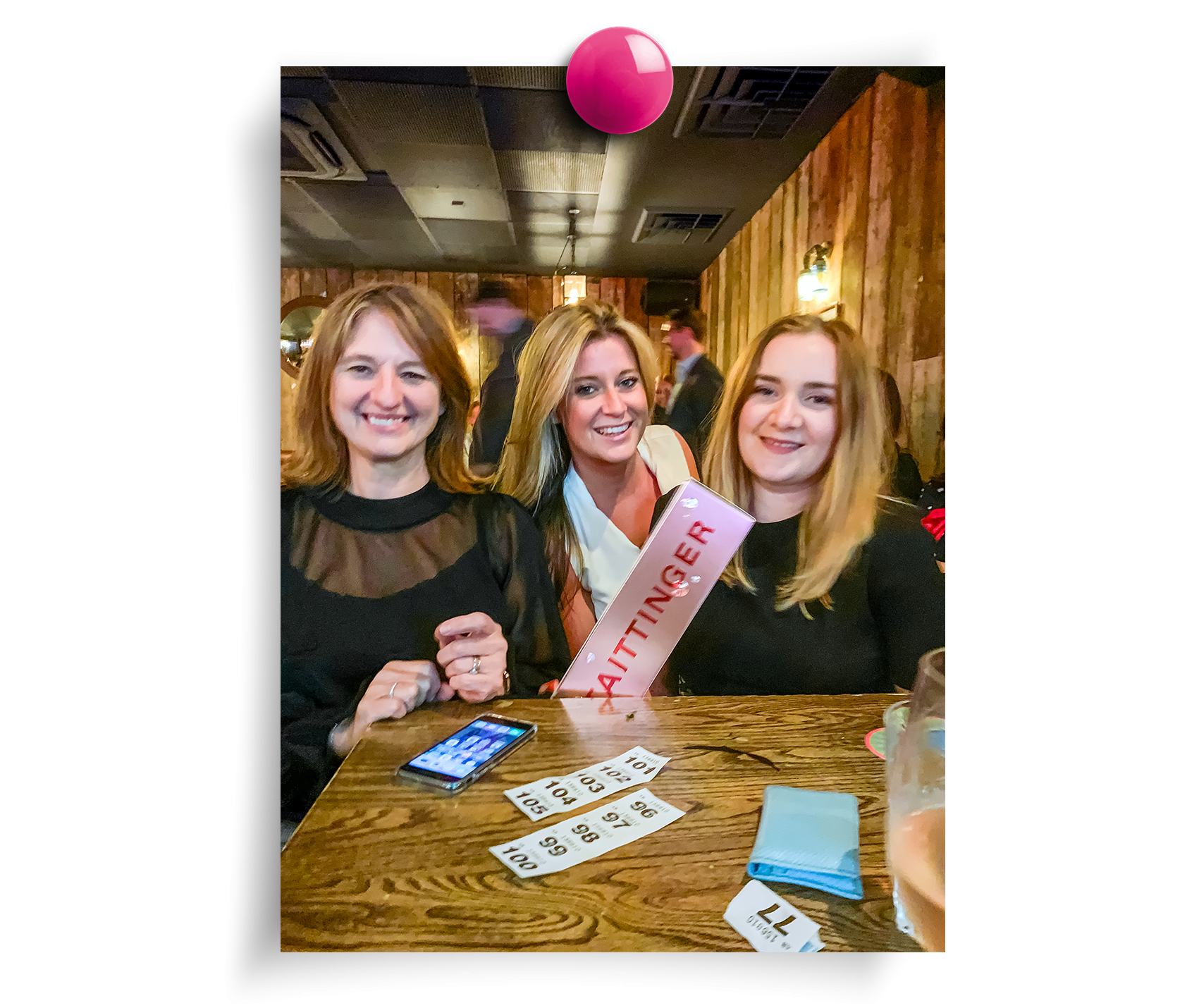 Beyonce Know'alls
Winners of best team name at the Great Property Quiz in aid of Maggies.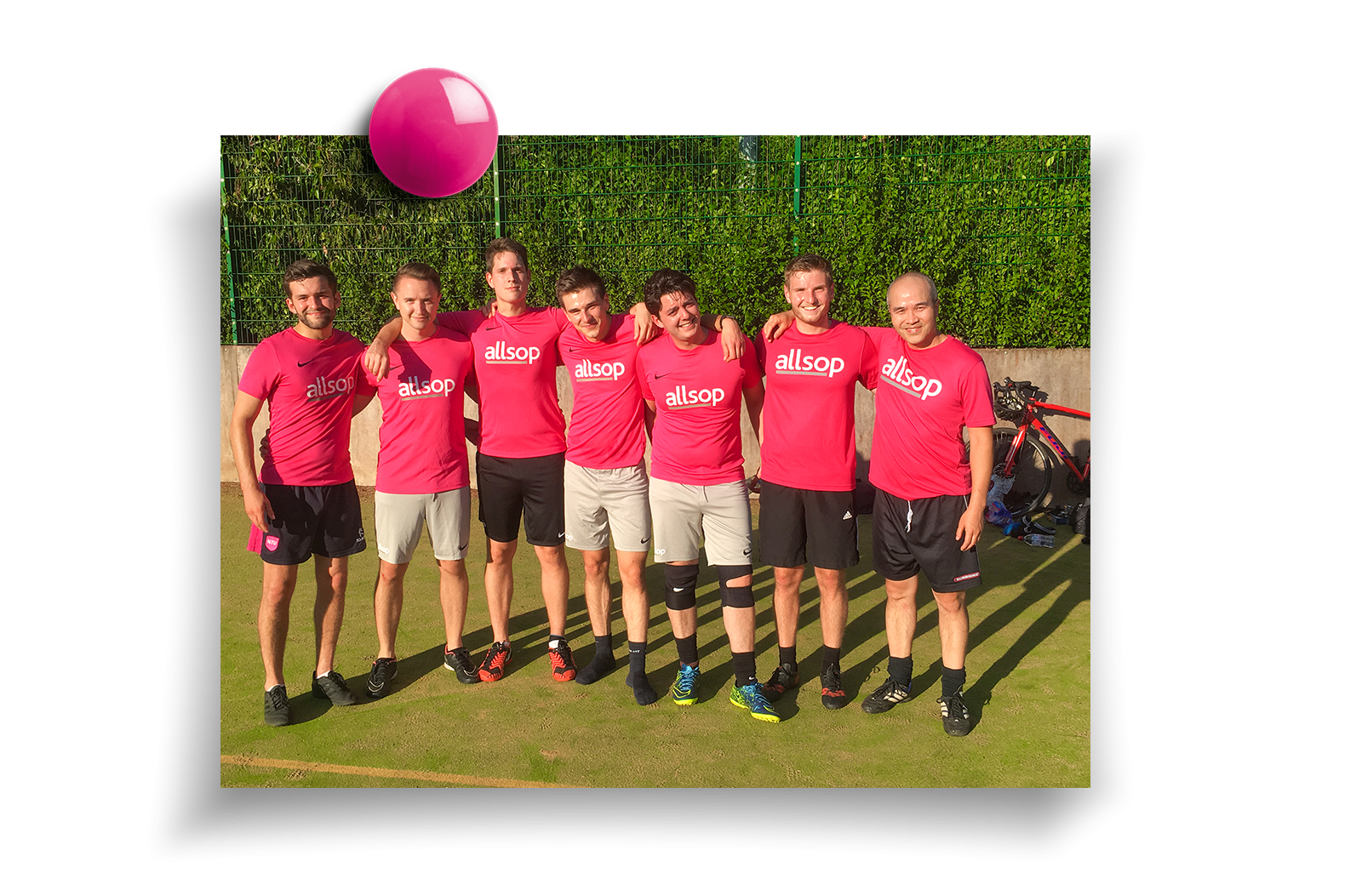 Football
A strong start to the season still undefeated and a fantastic performance in the Allsop Football Festival where we reached the semi-finals.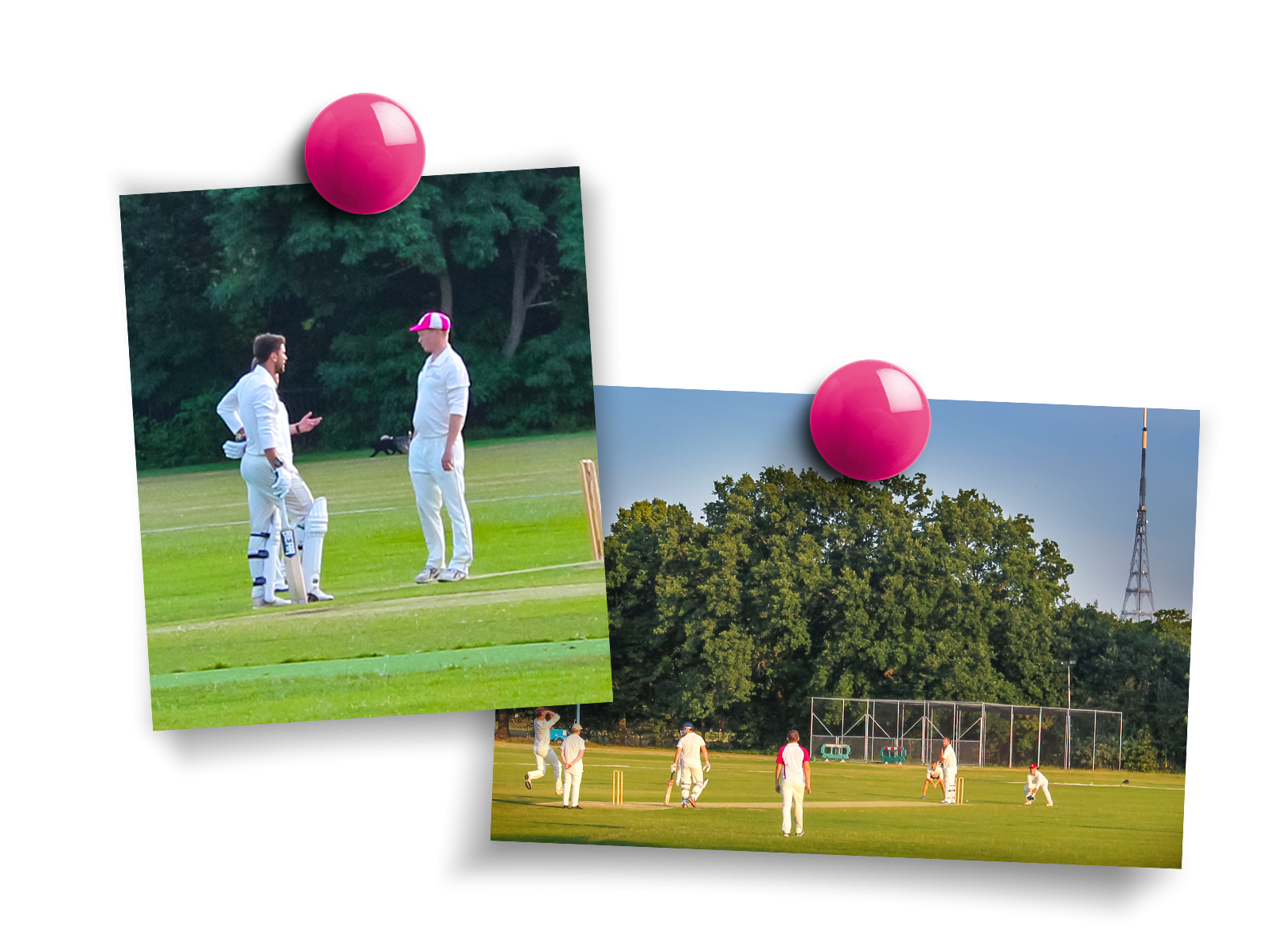 Cricket
The Allsop Cricket Team are now league winners in an unbeaten 'invincibles' season. Player of the season was Tom Nicoll with a batting average of 121.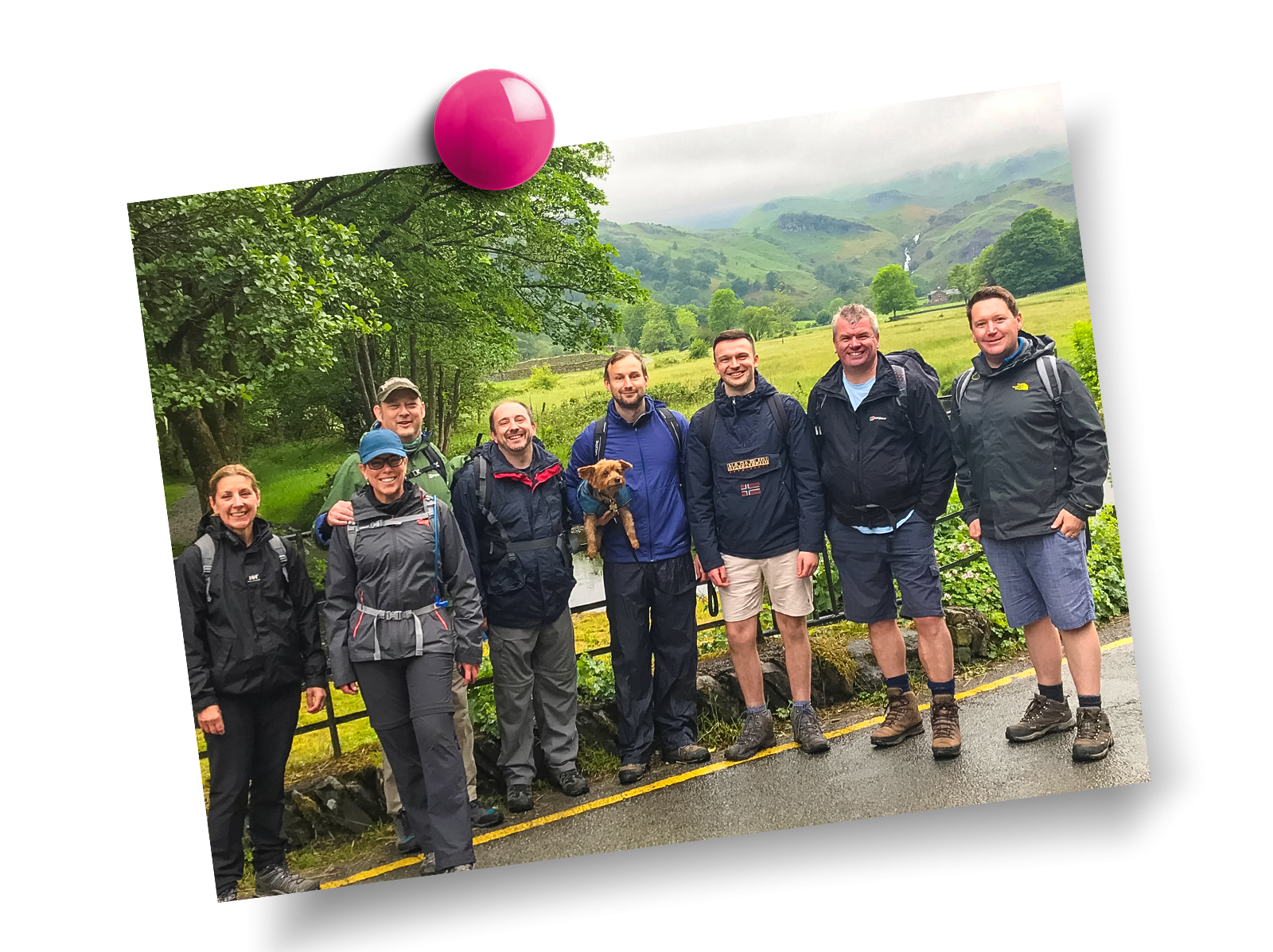 Leeds in the lakes
This year our Leeds trekkers and (Yorkshire terrier, Dillane) covered four Wainwright summits starting in Grasmere and ending up with a well–earned pint at Tweedies Bar.